2019-09-03
Sometimes I think the best moments of my life happen at night when I stay in the bathroom one-on-one with lots of jars. How deep and how often I need to clean my skin will be a big deal in the May issue of the magazine. In the meantime, I'll say a few words about washing and makeup remover products, which I sincerely consider "the best of the best".
Purifying milk Velvety Cleansing Milk, Giorgio Armani
Cleansing milk Velvety Cleansing Milk, Giorgio Armani is very delicate. It is really textured like velvet, so in addition to its main purpose – to remove impurities – the product surprisingly soothes not only the skin, but also nerves. It seems to me that this milk even warms and envelops the invisible cocoon, to some extent even lulls. So, if you don't have time to drink your glass of warm milk and honey before you go to bed, just wash up. That sounds a bit pathetic, but believe me, it is.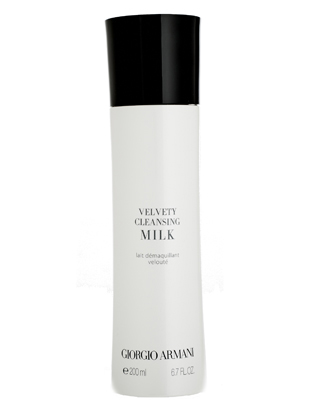 Lathering Tube Soap, Bobbi Brown
I've always trusted and trusted washing-up products developed with the help of make-up artists, so I immediately turned my attention to Bobbi Brown's Lathering Tube Soap with vegetable ingredients. It is well suited for oily, normal and combination skin. And naturally, when the name of the product has the word "soap", it is best to avoid it for those who suffer from dryness. The rest is very simple: apply it to damp skin with massage movements and rinse it off. Just keep in mind that the product is not designed to remove makeup from eyes and lips – these areas should be avoided.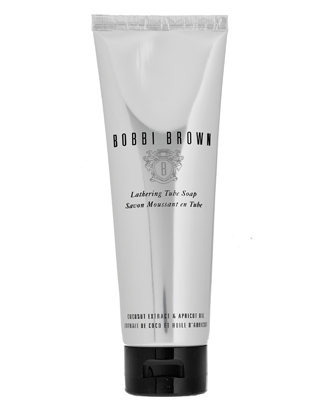 Klorane make-up removal wipes
For long journeys, I only use Klorane makeup remover wipes. They have no problem letting you on board, they don't spill, and finally, they look nice. When it comes to work, everything is impeccable. Soaked in floral water with cornflower extract, the wipes perfectly remove makeup and have a calming effect. And what is especially valuable on the road, they do not require flushing with water. Everything is quick, comfortable and comfortable.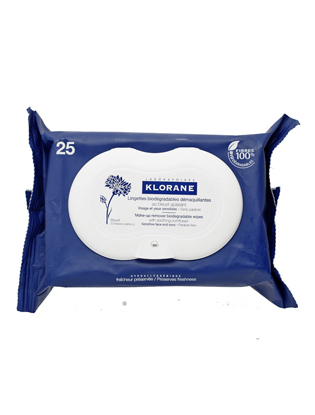 Cleansing foam Ibuki, ""ihei "o
In Japan, skin cleansing has been erected into a cult and awarded the status of "beauty ritual". I'm not sure that in the crazy rhythm of our lives there is a place for as many products as most Asian women have, but for the lightest and most delicate Ibuki foam, it's worth allocating some time and space. In fact, there are seven products in the Ibuki line and all of them are designed to moisturise and improve the texture of fabrics. Accordingly, the washing foam not only removes daytime impurities, but also, thanks to a special phytocomplex, activates the cells, tuning the skin for further care.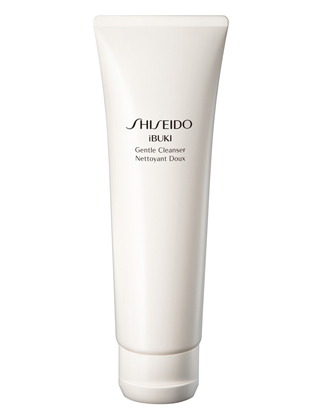 Biosource Cleansing Balm-to-Oil, Biotherm
Recently, the Biotherm brand has been pleasantly surprising us with new textures. Perhaps now it is a clear leader in the field of "compatibility – non-compatible" in one bottle. And this time Biosource Cleansing Balm-to-Oil struck me in the heart. It's a soft balm oil that removes even water-resistant make-up and cleanses the skin perfectly. Moreover, in this case we can really talk about care, as the product contains olive and shea butter, vitamin E and palm oil.
What is thermal water, and why do you need it?
We explain why every woman's purse should contain a bottle of thermal water in summer, and for those who like aromatherapy we choose refreshing "flower" variants.
Thermal waters are waters with a high content of mineral salts coming from natural sources. As a rule, such waters are hot (above 40 degrees) and are considered to be purer than artesian or even mineral waters, as their springs are located at a considerable depth (the deeper the spring, the higher the concentration of minerals in thermal water). Thermal waters are distinguished from mineral waters by the greater depth of natural faults and higher mineralization: for comparison, the bottle of the curative table "mineral" contains 6-7 names of salts, while in thermal water (e.g. Vichy) – 15.
There are also different methods of application: mineral waters are used internally (for treatment of gastroenterological, cardiological, and joint diseases), and thermal waters, although drunk for therapeutic purposes, are more often used externally: due to their saturated composition they are able to penetrate into the dermis, having a beneficial effect on the skin.
As it happens
Thermal waters are classified by their mineralization: they can be isotonic and hypertensive. Isotonic waters contain up to 1 gram per litre of mineral salts (this is less than in our skin). These waters are good for very sensitive and damaged skin (they may not have any effect on normal skin, or even start pulling out microelements from it at all). But isotonic waters have a mineralization similar to the internal environment of the body, they are the most versatile and suitable for almost everyone. Hypertensive thermal waters exceed the "skin" composition by the level of minerals. They are most active and are shown to almost everyone, especially people with dense, oily skin. Such waters are good for swelling (for example, after sunburn).
If the liquid gets on your tongue you feel a salty taste, thermal water has a lot of sodium and potassium: it's good for normal skin, but the sensitive one can be irritating.
Thermal waters are also divided by the salts that are predominant: the most popular and versatile are bicarbonate-sodium and bicarbonate sulfate, and there are varieties with a high content of selenium, potassium or calcium. Sodium, sulfur and zinc-rich waters are good for oily and dense skin, but thin and sensitive they can tingle and tighten. Silicon-based waters strengthen and matte, and it is also the presence of this mineral in the composition helps thermal water to fix make-up: due to the hydrogen bonds, silicon molecules form a kind of "grid" on the skin, invisibly fixing the tone and powder.
Why is it necessary
Almost all thermal waters have one thing in common – to soothe and relieve irritation (the effect is expressed the stronger the calcium in thermal water, which is known for its calming effect). Minerals contained in thermal water can saturate the skin with oxygen and improve its metabolic processes, which means to even out the tone and give radiance. Thermal waters rich in selenium are good antioxidants, while zinc and sulphur are ideal for oily problem skin.
Thermal water is thought to be able to moisturise the skin, but this is not entirely true. Thermal water is able to maintain the level of hydration, i.e. to prevent it from decreasing, this effect is achieved by maintaining the mineral balance of the skin. But it is not possible to heal very dehydrated, tight skin and replace the cream. That is why a bottle with such "live water" is necessary where the skin loses moisture: in the plane and office with air conditioning, on the beach and in the gym (here it is better to take a highly mineralized thermal, because with then the skin loses not only water but also trace elements). Thermalka can sprinkle furry hair or sunburned skin: in the first case, it will relieve electrostatic stress, in the second – at least minimally calm inflamed tissues.
At home, the balloon will come in handy after a shower and hair removal – to soothe, remove redness and irritation to wet the sponge for toning cream and fix the makeup, make a compress for tired red eyes or dilute homemade or dry face mask (this will enhance its effect). There are many ways to use thermal water, and they are all equally useful. But the maximum effect can be achieved by applying it to clean skin, before the cream, so no substances will not interfere with the penetration of minerals.
How do you use it properly?
Thermal water is of maximum benefit when applied to cleansed skin: after the tonic before applying the cream, the minerals penetrate into the skin as fully and deeply as possible. Spray 20-30 centimetres of thermal water on your face and soak with a soft cloth a minute or two after application (but not immediately – give the minerals time to work).
Thermal water is not able to increase the skin's moisturizing level many times, but as an SOS support will work and retain the necessary moisture will help.
It is also useful to spray thermal water on the face during the day right on top of the makeup: yes, some of the minerals will inevitably "get stuck" in the layer of the foundation, but some of them will break through this barrier and support the skin's defenses in the not most useful office atmosphere. You can repeat the procedure as often as you like.
What's different from "flower" and "plant"…
Water with flower extracts and oils has nothing to do with thermal water: it is so called at home only for the form of "feed" (spray) and similar packaging. But thermal water is a liquid obtained from a thermal source and closed in a vacuum cylinder without the addition of preservatives and useful substances. "Flower" water is a compound composition, decoction or diluted plant extract (cornflower, grape, rose).
Hot thermal spring water for "flower" water is usually not used: in steam distillation it loses its properties. Artesian or purified key water is used for flower infusions. Allergy sufferers should pay more attention to "floral" water: It retains all the properties of the plant from which it was obtained, including those that are annoying. But such sprays can replace the tonic (and with oil extraction and cream) and, in contrast to the insensible thermal water, have a pleasant aroma, and therefore can be used even for aromatherapy.